TABLETOP GAME REVIEW:
SMALL WORLD : REALMS (EXPANSION)
Small World Realms is something that I have wished for since I played Small World for the first time – being able to make up your own board with the help of separate tiles. Small World Realms allows you to do just that, the primary attraction of this expansion are the world tiles that fit together like a puzzle and allow you to build a pretty damn cool board without the restrictions of the classic board in terms of shape or size. The tiles are double sided and can be used with both Small World and Small World Underground. Personally I never cared to the look of the Underground version of the game but the Underground side of the tiles are very cool and a nice addition. The game also comes with a couple of additional pieces, such as mountains, peaks and chasms. It also comes with bonus coin markers that allow certain areas of the table to give a permanent +1 victory point bonus to the owner.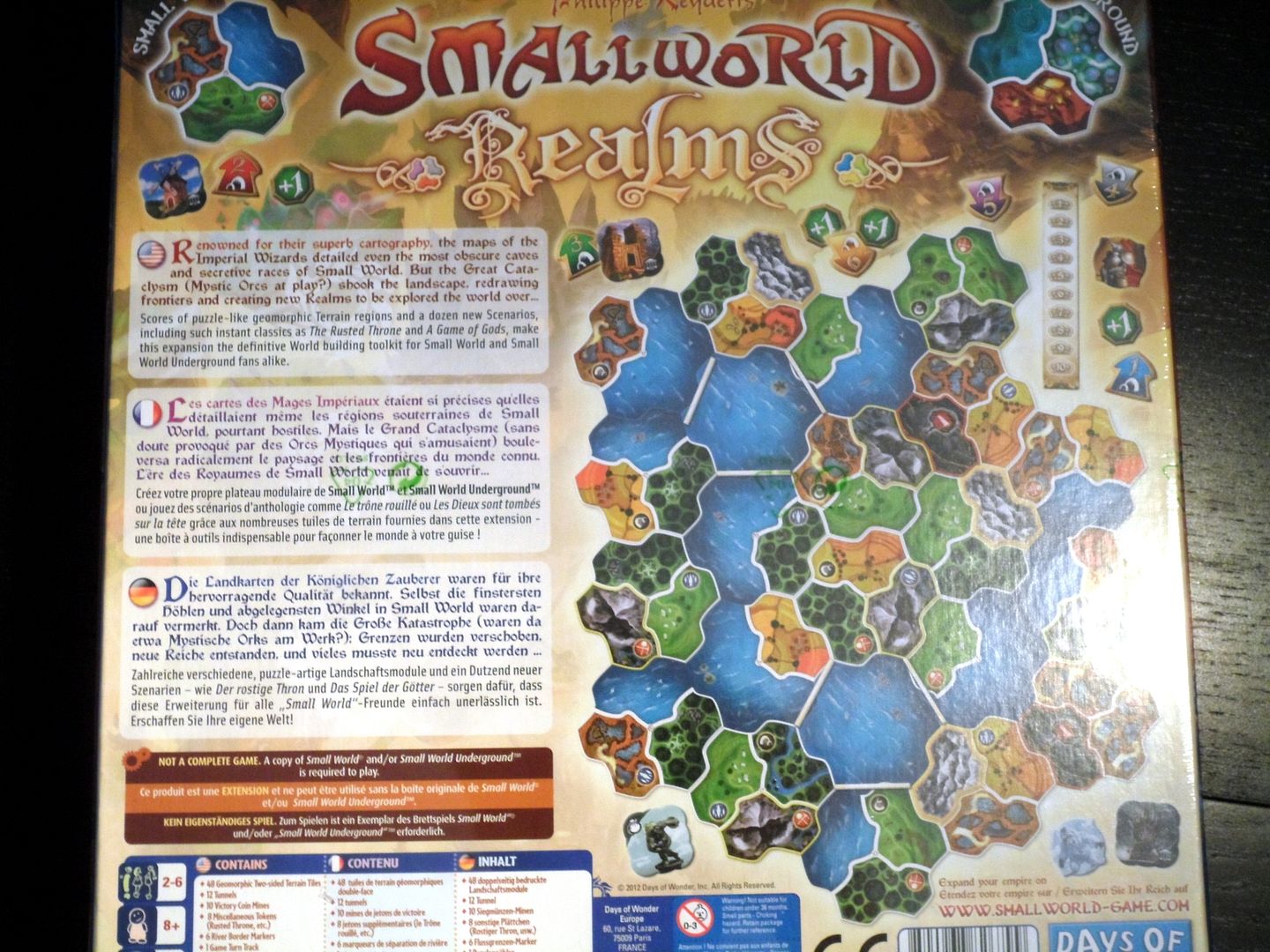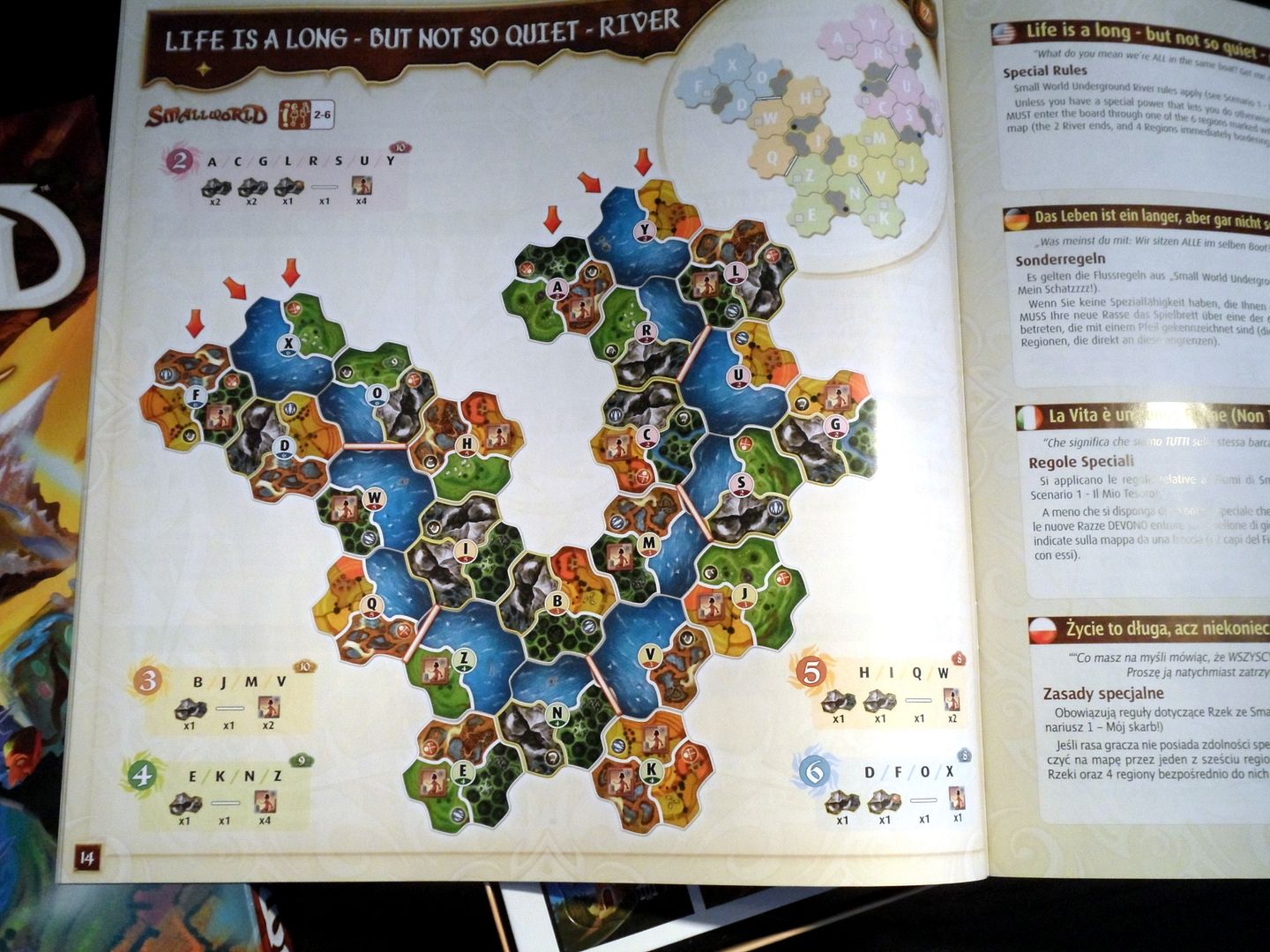 There are also a few scenario pieces that have no rules to them in the expansion, and which are included so that players can come up with their own stuff (similar to the blank race token in the core game).
We are also treated with scenarios and table setups for both the classic and the Underground version of the game with the new tiles, all of which come with instruction on how to balance the size of the table and the specific tiles included depending on the number of players.
Personally I think this expansion is much needed for those who play the game frequently, or have played it a lot in the past, because the standard boards can get quite repetitive (at least to me and a few of the guys with whom I play). I also like that the game designers encourage players to use their imagination with the additional pieces/tokens. The only negative thing to say about the expansion is that the new features such as rivers, peaks and chasms among other things aren't described in a easy to find way in the rulebook. In fact I had to look up most of the new rules online since it took too much time trying to read up on the new rules that were tucked into the scenario descriptions before our first game.
Anyway, there really isn't too much to say about this expansion. I haven't bought any of the "race" expansions since I don't think the price of those reflect what you actually get in terms of product – but the Realms expansion feels like a "Must have" for Small World fans.

Overall Rating : 9 out of 10